Invest in Beautiful Landscape Features Designed to Last
Woodside, California, and the Silicon Valley naturally invite residents to spend more time outdoors. Steeped in sunshine and surrounded by scenic views, homes in the area are the perfect backdrop for an outdoor lifestyle. Unfortunately, the hot, dry climate that makes spending time outdoors in California so enjoyable can wreak havoc on your landscape. However, you're not doomed to suffer indoors. Every landscape has potential and the landscape experts at Modified Landscape Design can help you get the outdoor space you've been dreaming of with customized landscape design services.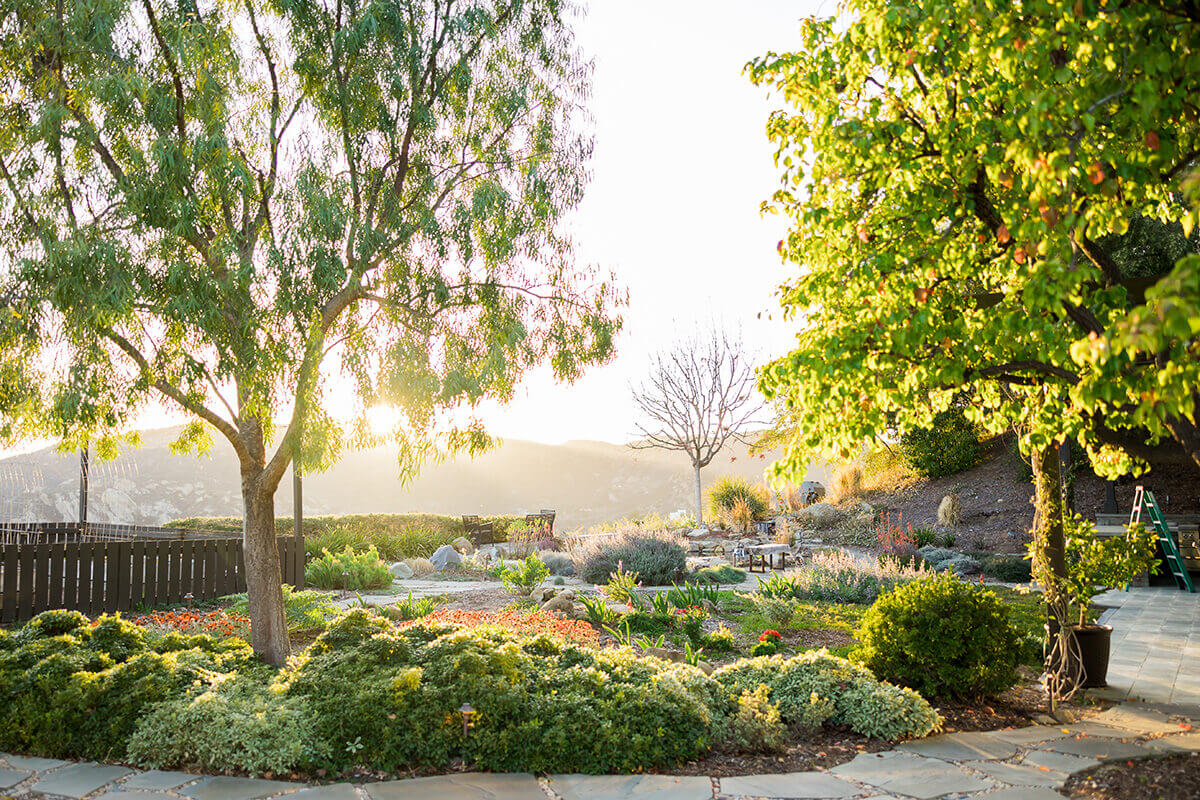 Modified Landscape Design is a full-service landscaping company serving residents in Woodside, CA, and the Silicon Valley. We believe that all landscapes can be sustainable and beautiful, even in our hot dry climate. If your landscape has nothing appealing to offer, it simply needs a transformation that brings out its most valuable assets. Sustainable landscape design provides the platform for a functional and beautiful outdoor living area. Our team has over 20 years of local experience and the tools to transform your landscape into the oasis you've always wanted. Don't waste any more time staring out the window and wishing for an attractive landscape. Contact the experts at Modified Landscape Design to get on the path to enjoying the outdoor space you've always wanted.
Discover What Sets Us Apart from Local Landscaping Companies
Our work speaks for itself, but our customers have something to say, too. From our family-friendly professionalism to our punctuality and communication, learn what has kept home and business owners coming back to Modified Landscape Design.
"Austin did a wonderful job on our yard renovation project. He helped us form a concept and delivered the vision. He was responsive, efficient, diligent and reliable. We appreciate his work, it really helped make our new house our home. Highly recommended."
Austin W. - San Mateo

"Since 2015 and for continuing years, Modified Landscape Design has been our source for irrigation installation projects in several areas of our 33-acre botanic garden. We could not be more pleased with their work. They know the best way to handle each project through the hills and curves and are willing to discuss it with us ahead of time. Their team is responsible and capable."
Beverly B. - Thousand Oaks

"Austin did a great job on our back yard. He was easy to work with, and well organized in terms of getting materials delivered. He went above and beyond by fixing and enhancing little things that were outside of the scope of the contract. He's a talented, multi-skilled guy. The results were beautiful. Highly recommended."
Steve F. - Redwood City

"Austin and his crew are absolutely professional and a delight to work for! I highly recommend them."
Claire B. - Eagle Rock

"Austin, with Modified Landscape Design, was always professional and accommodating. I appreciated his thoughtful demeanor and positive attitude. He is also very knowledgeable about plants, which is important. I would recommend him for any landscaping, landscape lighting, or irrigation work."
Jessica H. - Beverly Hills

"What I like best about Austin and his team are the easy communication, the fair prices, and the very respectful nature of all of the staff."
Leslie T. - Pasadena

"We are extremely happy and highly recommend Modified Landscape Design. Austin and his crew are trustworthy, skilled hard workers, very respectable and now our dogs are safe. Our next project with Modified Landscape Design is to upgrade the lighting in the backyard so we can admire our beautiful fence during these summer nights.
Thank you Austin and Crew"
Rose F. - Eagle Rock

"Does great quality work. Well rounded in all types of services. Highly recommend."
Omar U. - Highland Park

"Austin was great! He was able to help me troubleshoot my sprinkler control panel, dead tree removal (2x), and irrigation issues virtually via FaceTime!! We scheduled a call, as I am outside his service area, and he diagnosed the problem immediately. I was amazed how he could help me remotely. He provided a solution to my problem!"
Anthony B. - Palo Alto

"Modified Landscape Design has taken care of our grounds for many years now. Austin and his team are first-rate in every way -- from the responsiveness to specific needs to the quality of service. Always professional and courteous. We couldn't be happier being their client!"
Megan B. - Chatsworth

The Advantages of Working with an Attentive Professional Team
When you work with the landscape experts at Modified Landscape Design, you get the benefits of working with a team dedicated to quality and preserving the environment. With over 20 years of local experience, we have in-depth insight into the way our arid climate affects local landscapes and how tremendously local landscapes can vary. Our landscape design services target the issues that are unique to your property and solve them with sustainable solutions that make your landscape more attractive while helping you conserve water. When you choose Modified Landscape Design for your landscape design project, you get superior craftsmanship, transparent communication, and a professional team that provides these benefits.
Reduce water consumption and utility costs with sustainable designs.

Enjoy quality craftsmanship and materials that will delight your family for generations.

Stay in the loop with the company owner assigned as your main point of contact.

Easily recognize our professional team with uniformed crew members and marked vehicles.

Experience the ease of services provided by a hard-working team that loves what they do.
Get an Up Close View of Local Landscape Transformations
Wondering how sustainable landscape design can transform your Woodside, CA property? Browse through our portfolio to see local properties we serve.
Our Professional Process is Designed to Delight
Our primary goal is to provide sustainable landscapes and establish lasting relationships with our customers across Silicon Valley. To achieve this, our process highlights quality craftsmanship and clear, transparent communication from our first conversation to the final job walk.
At every point in the process, our team is here for you. Together, we'll create landscapes that sustain with the highest quality plants and materials. To experience our professionalism and expert landscaping services for yourself, contact our team today.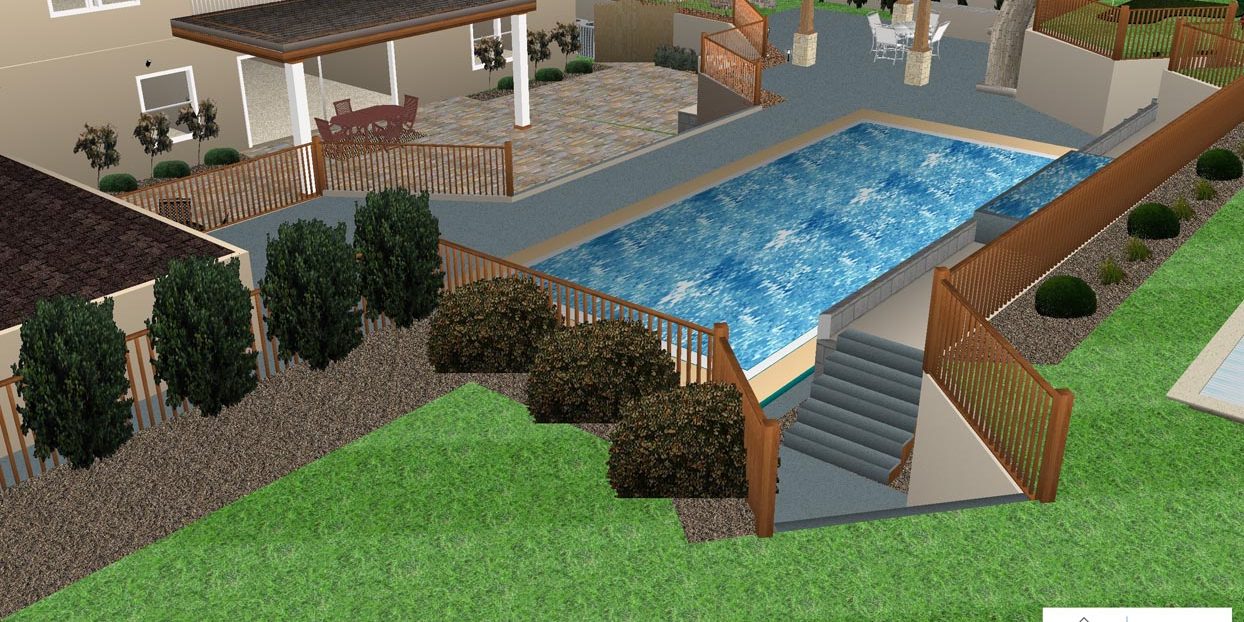 The Best Choice for Landscaping Companies in Los Angeles and Silicon Valley
Modified Landscape Design is proud to serve customers throughout LA's San Fernando Valley and San Gabriel Valley, in addition to the Silicon Valley Area in San Francisco.
We also service the following San Francisco communities:
We work with customers in the following Los Angeles neighborhoods:
Explore Additional Services for All Your Landscaping Needs
Modified Landscape Design is a full-service landscaping company. We offer a full range of solutions for all your outdoor needs.
Not sure what your landscape needs? Browse our full range of sustainability-focused offerings at our Services page.
Expand Your Passion for the Outdoors by Joining Our Team
If you are passionate about creating and maintaining sustainable landscapes in California, we want to hear from you. Visit our Careers page or Contact us to learn more about current openings with our fun and dedicated team of outdoor professionals.