Get a Greener Outdoors with Our Sustainable Systems
At Modified Landscape Design, we're committed to bringing our La Canada community greener, more vibrant landscapes that require less water. We use the latest sustainable technologies and practices to beautify our area homes and businesses while boosting their resistance to drought and complying with local water restrictions.
Increase your landscape's long-term health with a custom irrigation or sprinkler system, installed by industry professionals who understand the value of a job done right the first time. Our team prides itself on our professionalism and our commitment to personal relationships, and our sustainable solutions make us the natural choice for your irrigation company in La Canada. Contact Modified Landscape Design today to learn more about our work and schedule your consultation.
Discover What Sets Us Apart from Local Landscaping Companies
Our work speaks for itself, but our customers have something to say, too. From our family-friendly professionalism to our punctuality and communication, learn what has kept home and business owners coming back to Modified Landscape Design.
"Simply the best. We have been a client for many years. Austin and his team are top notch -- excellent service, very professional, and nice people too. Highest recommendation."
Megan B - Chatsworth, CA

"Since 2015 and for continuing years, Modified Landscape has been our source for irrigation installation projects in several areas of our 33-acre botanic garden. We could not be more pleased with their work. They know the best way to handle each project through the hills and curves and are willing to discuss it with us ahead of time. Their team is responsible and capable."
Beverly B. - Westlake Village, CA


"Modified Landscapes has a reliable, knowledgeable team. They are not only quick to respond to issues with irrigation/outdoor plumbing, landscape lighting, and plants/trees, they are a creative experts in landscape design (planting, hardscape, lighting and irrigation). Their expertise in recommending and finding plants and setting up systems for low water use is unparalleled. Since they have been working for me, my water bill has been cut in half.
Modified Landscapes is more than a "mow, blow, and go" maintenance service. They take great care in the small details, as well as in the overall landscape vision."
Maria T H. - Topanga, CA


"Great work every time with a no nonsense approach. I would highly recommend his team."
Michael P. - Sherman Oaks, Los Angeles, CA


Experience the Benefits of Sustainable Irrigation Solutions
A greener, more sustainable landscape is one of the benefits of working with Modified Landscape Design, but it isn't the only one. Discover all that you'll gain when you choose our team for your local irrigation company.
Browse Our Recent Landscape Transformations
We're proud of the work we've done for homes and businesses throughout La Canada, and we think you'll enjoy it, too. Explore our portfolio to see our latest projects.
Work with an Irrigation Company Committed to Your Satisfaction
Our primary goal is to provide sustainable landscapes and establish lasting relationships with our customers across La Canada and the San Gabriel Valley. To achieve this, our process highlights quality craftsmanship and clear, transparent communication from our first conversation to the final job walk.
Full Job Description
Modified Landscape Design is looking for a well-qualified crew members/laborer to join our growing operations team in Los Angeles, CA.
THE POSITION
Landscape Crew Members do physically demanding work and must have physical strength, hand-eye coordination, endurance, and the ability to concentrate on their tasks while following all safety guidelines.
Our crew members must understand and communicate information and direction. Crew Members are exposed to a variety of inclement weather conditions including heat and humidity. Reports to Crew Foreman.
ROLES & RESPONSIBILITY
Cleans and prepares specific areas of jobsite as assigned. This may include but not limited to digging trenches, clearing weeds, cleaning up rubble, debris, and trash.
General duties performed include landscaping, irrigation, maintenance, hydroseeding, vegetation removal and installations.
Use of hand tools and small equipment when required.
Use of line trimmer, hedger, weedwhacker, backpack sprayer, chainsaw, and other equipment when required.
Responsible for safe, efficient and quality completion of tasks assigned by supervisor.
Wears personal protective equipment at all times and follows all safety procedures at all times.
Reports any issues to supervisor or higher-level employee.
Reports equipment in need of repair to supervisor.
Performs other related duties as assigned.
QUALIFICATIONS
Experience in landscaping/construction a plus.
Experience in operating power equipment a plus.
Must pass background check and drug screen.
Good verbal and written communication skills.
Ability to listen, understand, and follow directions.
Ability to work in a variety of roles.
English and Spanish preferred
Landscaping (1 year preferred)
Construction (1 year preferred)
Physical Requirements
Must have physical strength, balance, hand-eye coordination, and stamina necessary to complete
jobs in various areas.
 Must be able to lift and carry up to and push and/or pull 50-pound loads at a time.
 Must be able to work in a variety of inclement weather conditions, including heat and humidity,
and tolerate exposure to dust and noise.
 Must be able to stand and walk up to eight hours per day.
 Must be able to walk on uneven surfaces up to eight hours per day.
 Manual dexterity as needed to operate a variety of machinery and equipment.
Pay: DOE, starting pay: $15.00+/hr, based on experience
Job Type: Full-time, hourly
Pay: $15.00 - $18 per hour
Benefits:
 Holiday pay
 Vacation pay
 Sick pay
Schedule:
 8 Hour Shift
 Day shift
 Monday to Friday
 weekends
Experience:
 landscaping: 1 year (Preferred)
 construction: 1 year (Preferred)
Work Location:
 Meet at same location and travel to multiple locations
Typical start time:
 6AM
Typical end time:
 4PM
Company's website:
 www.modifiedlandscapedesign.com
Benefit Conditions:
 90 day Waiting period may apply
At every point in the process, our team is here for you. Together, we'll create landscapes that sustain with the highest quality plants and materials. To experience our professionalism and expert landscaping services for yourself, contact our team today.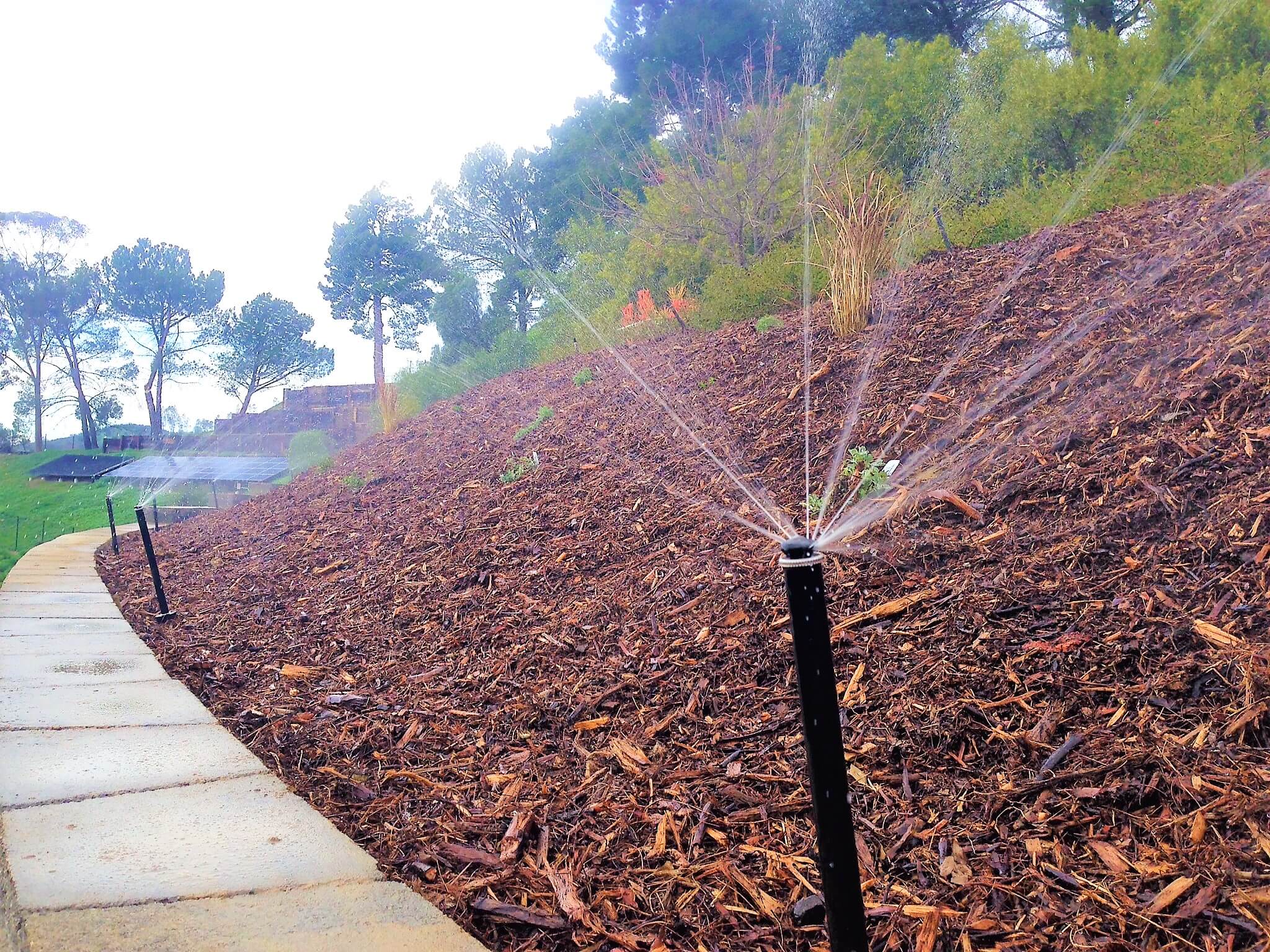 The Best Choice for Landscaping Companies in Los Angeles and Silicon Valley
Modified Landscape Design is proud to serve customers throughout LA's San Fernando Valley and San Gabriel Valley, in addition to the Silicon Valley Area in San Francisco.
We also service the following San Francisco communities:
We work with customers in the following Los Angeles neighborhoods:
Encino
Sherman Oaks
Beverly Hills
Brentwood
Hidden Hills
Providing Irrigation Solutions and More in La Canada
Modified Landscape Design is a full-service landscaping company. In addition to irrigation, we offer a full range of solutions for all your outdoor needs.
From pool landscaping to installing turf, retaining walls, and more, we do it all. Find out more about our Residential Landscape services.

Our team will work with leading landscape architects and in house designers to design an outdoors that meets your needs and exceeds your expectations. Find out more about our Landscape Design services.

Lawn Care and Landscape Management

We offer monthly and seasonal maintenance plans in addition to preventative measures like erosion control as part of our Lawn Care and Landscape Management offerings.
Not sure what your landscape needs? Browse our full range of sustainability-focused offerings at our Services page.
If you are passionate about creating and maintaining sustainable landscapes in California, we want to hear from you. Visit our Careers page or Contact us to learn more about current openings with our fun and dedicated team of outdoor professionals.