Serving Our Communities across Los Angeles and Silicon Valley
Our landscaping company is proud to serve the following Los Angeles and San Francisco neighborhoods:
LA's San Gabriel Valley
LA's San Fernando Valley
Encino
Sherman Oaks
Beverly Hills
Brentwood
Hidden Hills
San Francisco's Silicon Valley
Menlo Park
Sunnyvale
San Mateo
San Carlos
Woodside
Transforming Your Landscape with Sustainable Solutions
At Modified Landscape Design, we're no stranger to the challenges that our California landscapes face. We are passionate about our outdoors and our communities, which is why we have committed to transforming our local landscapes with expert solutions. Our environmentally friendly practices can reduce your property's water consumption and increase its health and vitality into the future, no matter what weather and droughts may come.
We work with clients across the San Fernando and San Gabriel Valleys in Los Angeles and in San Francisco's Silicon Valley to create the outdoors of their dreams. From landscape design to outdoor living spaces to installing irrigation systems and more, Modified Landscape Design is a full-service landscaping company. No matter your needs or landscape goals, we're here to offer quality solutions that will provide you with a healthier and more beautiful outdoors that boosts both the function and aesthetic of your home.
When you work with Modified Landscape Design, you'll be working with a team of family-friendly professionals. We believe in building long-term relationships with our clients, which is why your satisfaction is our priority at every stage of our process. You can expect clear communication through daily check-ins, in addition to a punctual, uniformed crew that will treat both you and your home with the respect you deserve. We use the highest quality materials with a craftsmanship born of years of industry experience to give you and your family an outdoors that will stand the test of time. We know the importance of doing things right the first time, allowing you to move forward with your new and improved outdoors.
If you've been considering improvements to your landscape or are curious about sustainable solutions for your property's long-term health, get in touch today. Contact our team to schedule your consultation and begin the process toward a greener outdoors.
Discover What Sets Us Apart from Local Landscaping Companies
Our work speaks for itself, but our customers have something to say, too. From our family-friendly professionalism to our punctuality and communication, learn what has kept home and business owners coming back to Modified Landscape Design.
"Simply the best. We have been a client for many years. Austin and his team are top notch -- excellent service, very professional, and nice people too. Highest recommendation."
Megan B - Chatsworth, CA

"Since 2015 and for continuing years, Modified Landscape has been our source for irrigation installation projects in several areas of our 33-acre botanic garden. We could not be more pleased with their work. They know the best way to handle each project through the hills and curves and are willing to discuss it with us ahead of time. Their team is responsible and capable."
Beverly B. - Westlake Village, CA


"Modified Landscapes has a reliable, knowledgeable team. They are not only quick to respond to issues with irrigation/outdoor plumbing, landscape lighting, and plants/trees, they are a creative experts in landscape design (planting, hardscape, lighting and irrigation). Their expertise in recommending and finding plants and setting up systems for low water use is unparalleled. Since they have been working for me, my water bill has been cut in half.
Modified Landscapes is more than a "mow, blow, and go" maintenance service. They take great care in the small details, as well as in the overall landscape vision."
Maria T H. - Topanga, CA


"Great work every time with a no nonsense approach. I would highly recommend his team."
Michael P. - Sherman Oaks, Los Angeles, CA


A Process that Puts You and Your Outdoors First
Our primary goal is to provide sustainable landscapes and establish lasting relationships with our customers across La Canada and the San Gabriel Valley. To achieve this, our process highlights quality craftsmanship and clear, transparent communication from our first conversation to the final job walk.
The goal of our first conversation is to learn more about you, make sure Modified Landscape Design is a good fit for your project, and schedule a job walk on your property.
We'll conduct a landscape design consultation together on-site to walk through your property and discuss your needs, project goals, and budget.
Our team will prepare a few design sketches based on your goals, and we'll communicate with you regarding the best products and plants for your unique landscape.
We'll present you with design options for you to choose from and discuss your budget for the project moving forward. We'll then make any necessary changes to the landscape design based on your feedback and will begin the 3D process.
With everyone on the same page, you'll sign off on the final project plan. We'll set an installation date that works for both you and our team to begin the physical work on your landscape.
Our team will show up on time and in uniform, so you'll always know who's on your property. Any hazard areas will be covered and properly marked throughout the process in order to maintain your family and pet's safety.
Stay on top of your landscape's progress with daily check-ins from the project manager. You'll also have regular on-site visits from Modified Landscape Design owner Austin to ensure your needs are being met at every stage.
From cleaning up yard debris to power washing your driveway, you can depend on us to leave your property better than we found it once the installation is complete.
At every point in the process, our team is here for you. Together, we'll create landscapes that sustain with the highest quality plants and materials. To experience our professionalism and expert landscaping services for yourself, contact our team today.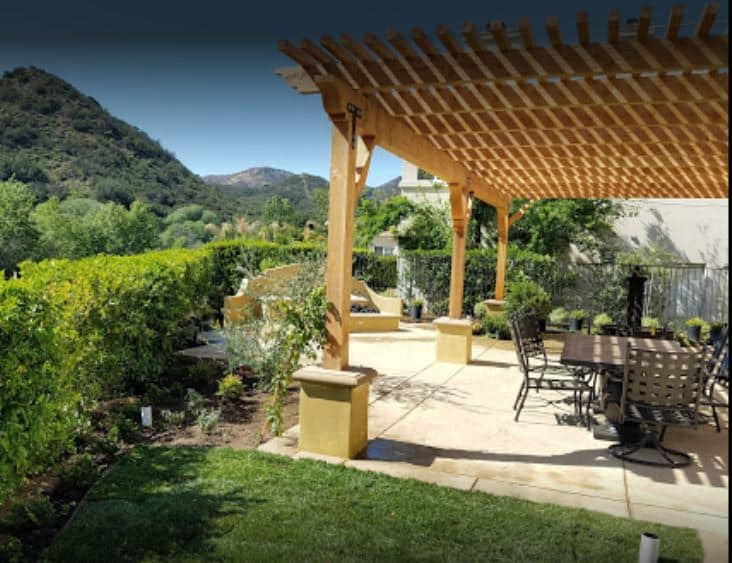 If you are passionate about creating and maintaining sustainable landscapes in California, we want to hear from you. Visit our Careers page or Contact us to learn more about current openings with our fun and dedicated team of outdoor professionals.