Get a Better Outdoors with Our Landscape Design Services Today
Using Sustainable Solutions to Transform Landscapes Across Los Angeles and Silicon Valley
When you contact our team of landscape professionals, we'll get in touch to learn more about your outdoor goals and schedule a job walk on your property. From that initial phone call until we're cleaning up your property at the end of the project, you can count on our team for transparent communication, friendly service, and the highest quality workmanship in the business.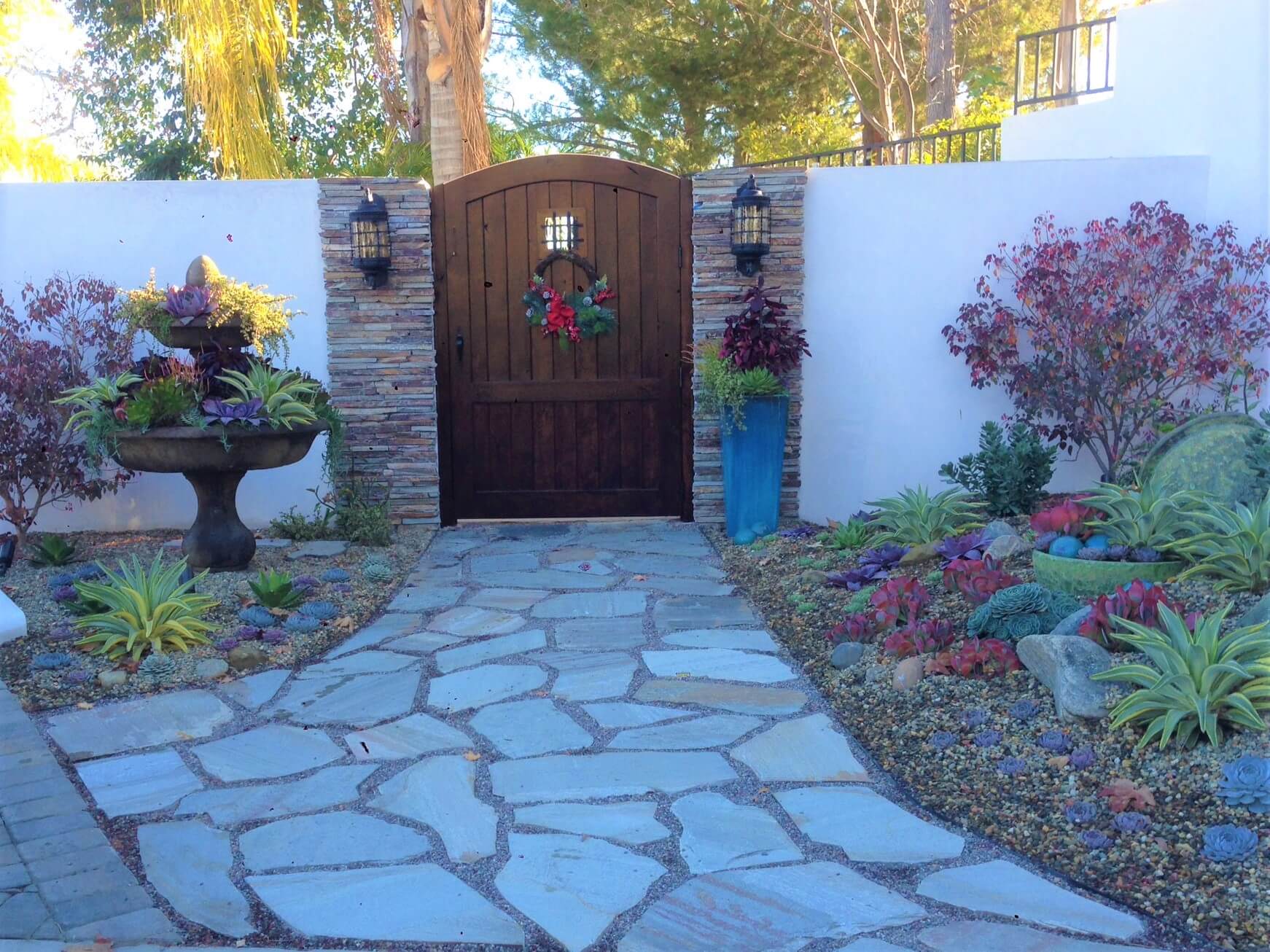 The Best Choice for Landscaping Companies in Los Angeles and Silicon Valley
Modified Landscape Design is proud to serve customers throughout LA's San Fernando Valley and San Gabriel Valley, in addition to Silicon Valley in San Francisco. We work with customers in the following Los Angeles and San Francisco neighborhoods:
San Francisco's Silicon Valley
Discover What Sets Us Apart from Local Landscaping Companies
Our work speaks for itself, but our customers have something to say, too. From our family-friendly professionalism to our punctuality and communication, learn what has kept home and business owners coming back to Modified Landscape Design.
"Simply the best. We have been a client for many years. Austin and his team are top notch -- excellent service, very professional, and nice people too. Highest recommendation."
Megan B - Chatsworth, CA

"Since 2015 and for continuing years, Modified Landscape has been our source for irrigation installation projects in several areas of our 33-acre botanic garden. We could not be more pleased with their work. They know the best way to handle each project through the hills and curves and are willing to discuss it with us ahead of time. Their team is responsible and capable."
Beverly B. - Westlake Village, CA


"Modified Landscapes has a reliable, knowledgeable team. They are not only quick to respond to issues with irrigation/outdoor plumbing, landscape lighting, and plants/trees, they are a creative experts in landscape design (planting, hardscape, lighting and irrigation). Their expertise in recommending and finding plants and setting up systems for low water use is unparalleled. Since they have been working for me, my water bill has been cut in half.
Modified Landscapes is more than a "mow, blow, and go" maintenance service. They take great care in the small details, as well as in the overall landscape vision."
Maria T H. - Topanga, CA


"Great work every time with a no nonsense approach. I would highly recommend his team."
Michael P. - Sherman Oaks, Los Angeles, CA


Providing Landscape Designer Services and More in California
Modified Landscape Design is a full-service landscaping company. From landscape designer services to ongoing maintenance, we offer a complete array of solutions for all your outdoor needs.
Our team will work with leading landscape architects and our in house designers to design an outdoors that meets your needs and exceeds your expectations. Find out more about our Landscape Design services.

From pool landscaping to installing turf, retaining walls, and more, we do it all. Explore our Residential Landscape services to learn more.

Keep your landscape healthy while reducing its water consumption through our sustainable sprinkler and irrigation services.

Lawn Care and Landscape Management

We offer monthly and seasonal maintenance plans in addition to preventative measures like erosion control as part of our Lawn Care and Landscape Management offerings.
Not sure what your landscape needs? Browse our full range of sustainability-focused offerings at our Service page.
If you are passionate about creating and maintaining sustainable landscapes in California, we want to hear from you. Visit our Careers page or Contact us to learn more about current openings with our fun and dedicated team of outdoor professionals.